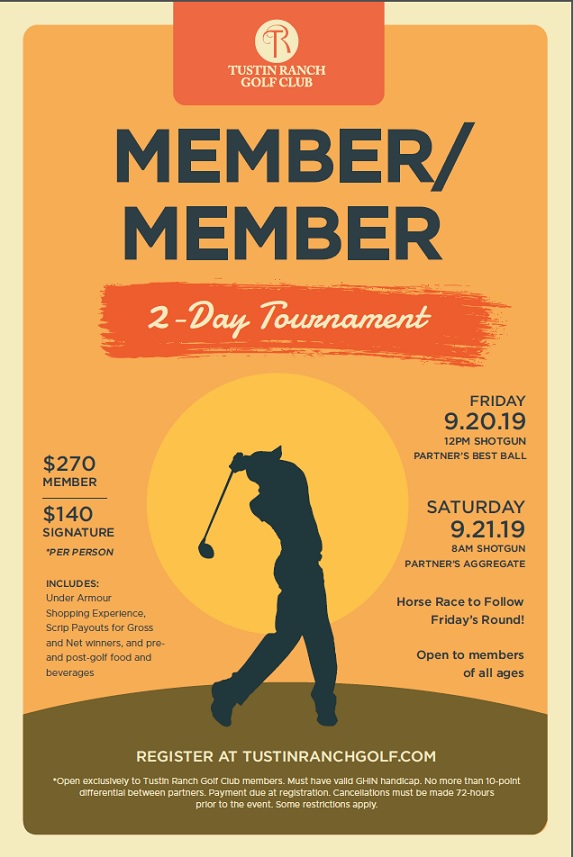 Tustin Ranch Member-Member
Friday September 20, 2019 - 12:00 p.m. Shotgun / Saturday September 21, 2019 - 8:00 a.m. Shotgun
Member or Guest: $270 pp • Signature: $140
Join us for our annual Member-Member Tournament!! Find a partner and bring them to enjoy a fun and exciting Member-Member event.
*Tournament fees due at registration. Cancellations must be made 72 hours prior to the start of the event. Course is open to public/non-event play when a special event is not full field.

Please check back for upcoming events. See What's Happening here.