The Tustin Ranch Golf Club welcomes you and your wedding guests on your special day. Centrally located in the heart of Orange County for your guests' convenience, the elegant palm tree-lined entry, with vistas of lakes and waterfalls, starts off a spectacular day of lifetime memories. Your ceremony on the Lake View Patio overlooking lakes, fountains and landscaping, will be followed by an outdoor cocktail hour for your guests with views of our magnificent tree-lined fairways. The day culminates in our premier banquet facility and dining room. The view remains the same, but in the comfort of our dining room, you will enjoy outstanding cuisine prepared by our award-winning culinary team. Thank you for allowing our Special Events Managers assist you in your Wedding Planning, and for allowing our entire team to provide outstanding service on your special day.
CLICK HERE TO MAKE AN INQUIRY ON WEDDING & EVENT INFORMATION
CLICK HERE TO VISIT TUSTIN RANCH ON THE WEDDING WIRE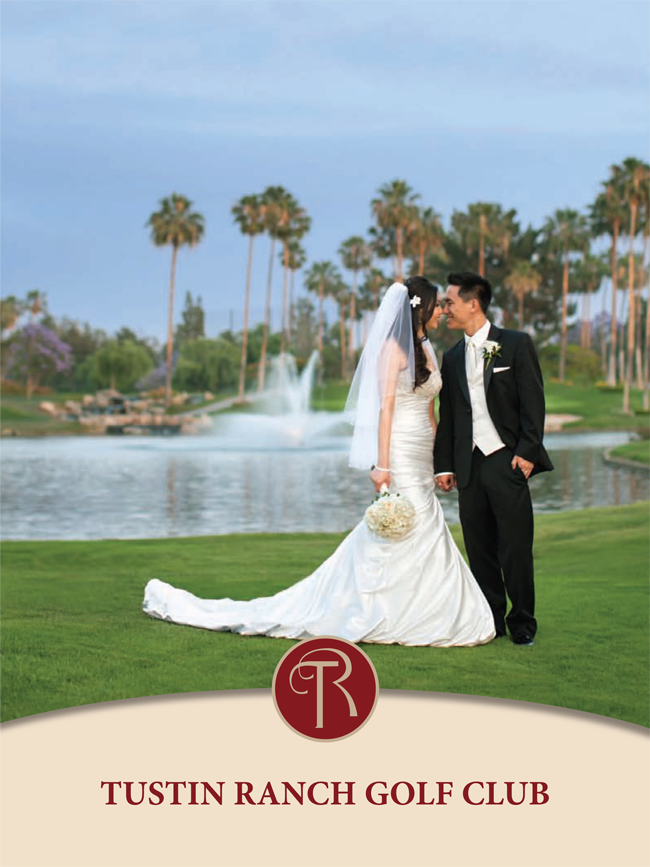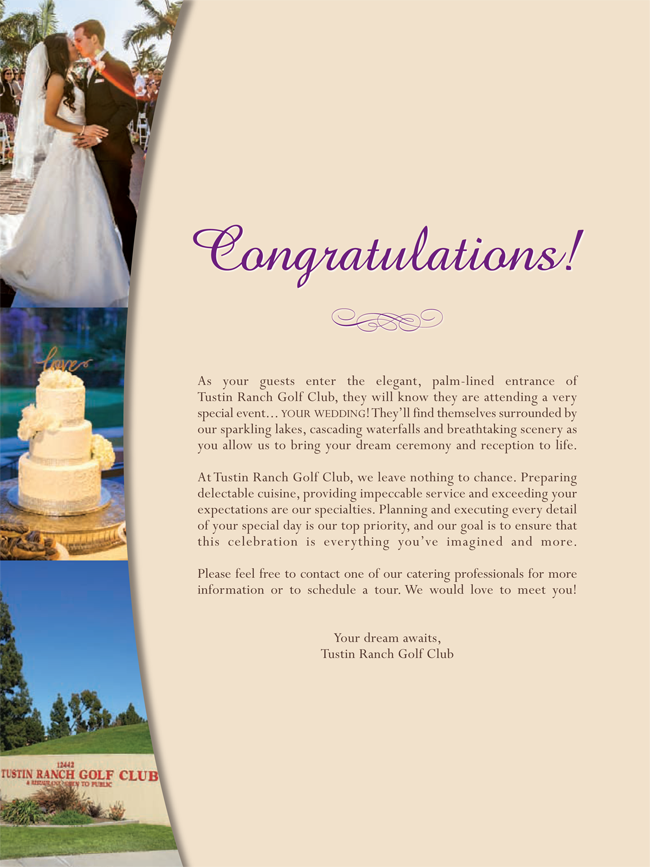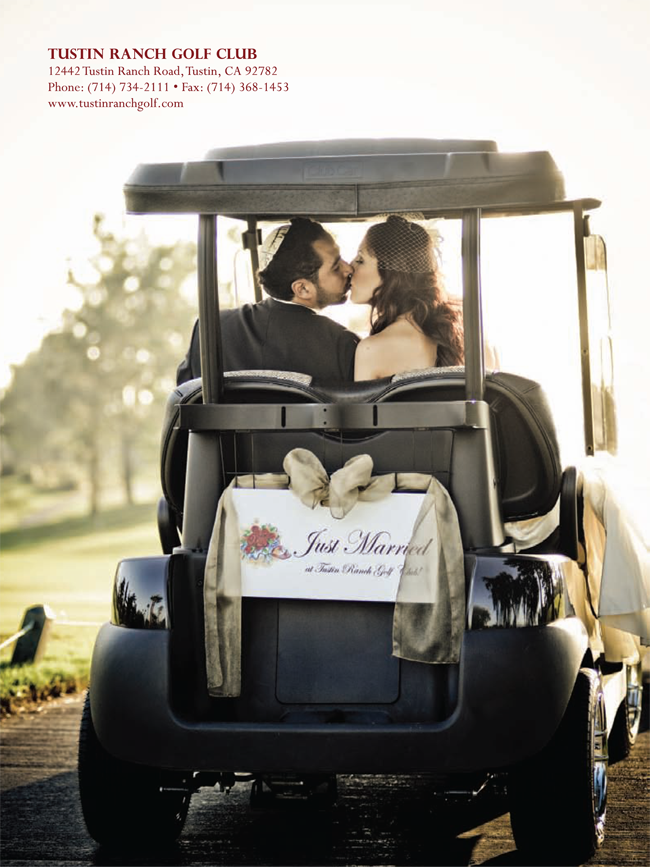 Located in the Center of Orange County, Tustin Ranch Golf Club is the ideal location for any Wedding or Special Event. It is centrally located, and a short commute to nearly every Orange County and Los Angeles city you might live in or visit. Tustin Ranch is easy to reach for your guests, and a short distance from Lemon Heights, Orange, Villa Park, Yorba Linda, Irvine, Laguna, Laguna Hills, Garden Grove, Fullerton, Anaheim and Anaheim Hills, Huntington Beach, Seal Beach, Newport Beach, and the South and Eastern portions of Los Angeles.
Let us be the host site of your Wedding and special day, or your next special event. We can custom make packages to meet your needs and budget. Our offerings are limitless, and just inquire to see if any of the following might meet your vision and needs:
On-Site Weddings, Wedding Ceremonies, Wedding Receptions, and we are conveniently located to other Wedding Places, Sites, Locations and Chapels. Our central Orange County locaton in the Tustin & Irvine area, provides a beautiful venue for weddings, chapels and other event locations to refer their clients for an outstanding reception. Our facility and team provide full service wedding planning that will take care of all the details of your special day, along with unequalled attention on your special day with our entire team prepared to provide "Championship Service" for excellence. If you choose our wedding ceremony site, your package will include the ceremony and reception all at the same site, and your guests do not have to drive from one location to the next. Ask us about our hotel partnerships, and bulk room rates, and some of our hotel partners will even work to assist with transportation for your wedding party and guests.
Tustin Ranch Golf Club also has available an Award-Winning Sunday Champagne Brunch. Join us for Sunday Brunch for your special get togethers. Bridal Showers, Baby Showers, Birthday Parties, Anniversaries and Retirement Celebrations all have enjoyed one of our private meeting rooms and the award winning brunch during their event.
We certainly hope you will give our Award-Winning Wedding Staff, and our service team, the opportunity to show you our beautiful location and views.
Sincerely,
THE TUSTIN RANCH SPECIAL EVENTS TEAM & SERVICE STAFF